ICWMT 9 will be held in Beijing Jingyi Hotel.
The Beijing Jingyi Hotel is located just north of the Third Ring Road in the Haidian district of Beijing. It is surrounded by 232 research institutions and dozens of universities, including Beijing University and Tsinghua University. Nearby attractions include Zhongguancun Innovation Park, Bird's Nest stadium, Summer Palace, Beijing Aquarium, and the International Exhibition Center. It is close to a subway station and 34 kilometers from Beijing Capital Airport.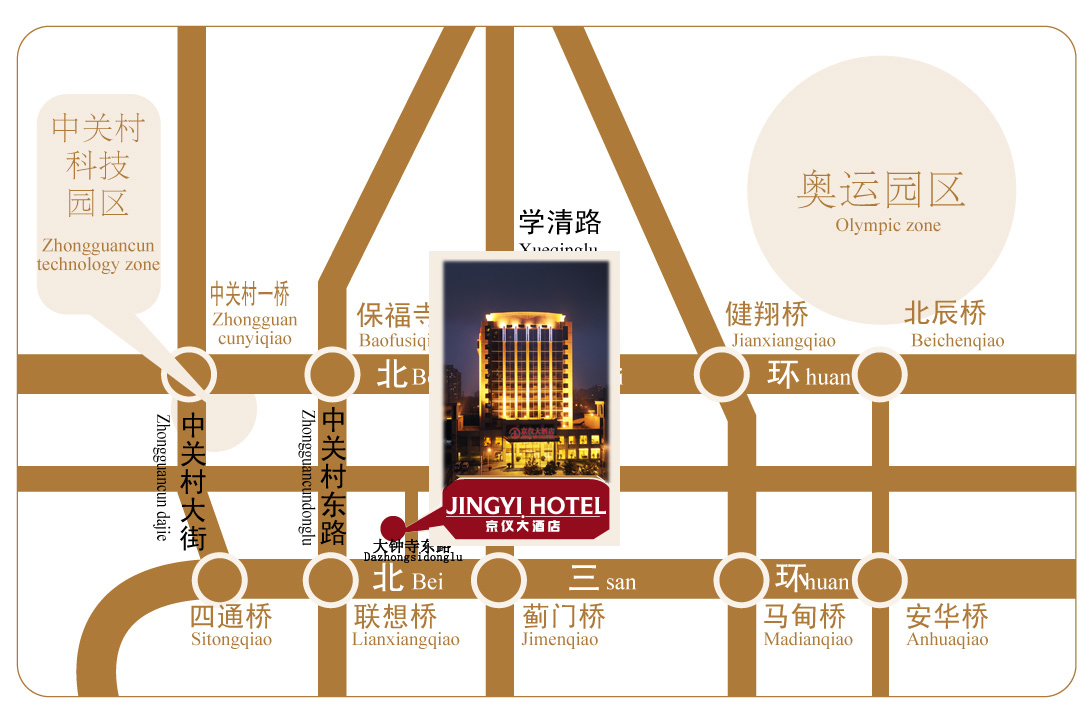 Address: No.9 Dazhongsi East Road, Haidian District, Beijing.
Tel: 86-10-6216 5588 Fax: 86-10-8212 5267
Email: jingyihotel@jingyihotel.com
Web: http://www.jingyihotel.com/index.aspx
Location & Transportation
- 500 meters to Dazhongsi Museum;
- 1 km to Zhichunli Subway Station line10;
- 5 km to Beijing Exhibition Hall;
- 12 km to West Railway Station;
- 13 km to Tiananmen Square;
- 18 km to Beijing Railway Station;
- 34 km to Capital International Airport;